A memory that will last a lifetime.

 Our pure white doves are sure to enhance any event. Their presence can add an atmosphere of celebration, tranquility, joy or hope for the future of couples, graduates, or mourning loved ones. Any time balloons would be appropriate, white doves would be a stunning substitute in recognition of keeping the environment free of trash. 

 The birds need to fly during daylight hours so keep this in mind as you make your plans.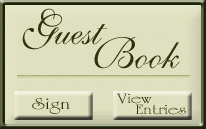 For the safety of our doves we do not release our doves in rain,fog,high winds or at any time we feel the doves may be at risk. Thank you for your understanding

Add an unforgettable touch to any special occasion:

• Birthday Celebrations 

• Anniversary Parties 

• Quinceañera Celebrations

• Ribbon Cuttings 

• Church Events 

• Easter Sunrise Services 

• Sunday School Openings 

• Anti-Drug Rallies 

• Sporting Events 

• Homecoming 

• Baseball Opening Day 

• Parades 

• Graduation Ceremonies / Parties

....And the Holy Spirit descended on him in bodily form like a dove. And a voice came from heaven."You are my Son, whom I love; with you I am well pleased."

Luke 3:22

Some of our White Dove family

 The color white is the amalgamation of all colors. White means different things to different people and cultures. In ancient Egypt the color white suggested omnipotence and purity, also as the color of simple and sacred things. The name of the Egyptian holy city of Memphis meant "white walls." In Latin American and many Eastern Cultures white is the color of death, this is represented by a white rose and a white carnation respectively. White is also viewed as the color of peace, hope, purity/innocence, and righteousness, a symbol that encompasses all these words is the white dove.

White affects us both psychologically and physically because it has a calming and relaxing effect. White aids in mental clarity and encourages positive thinking, it also evokes purification of mind and body. Medical professionals wear white because of the idea of hope and expectations of healing and recovery that physicians can bring.